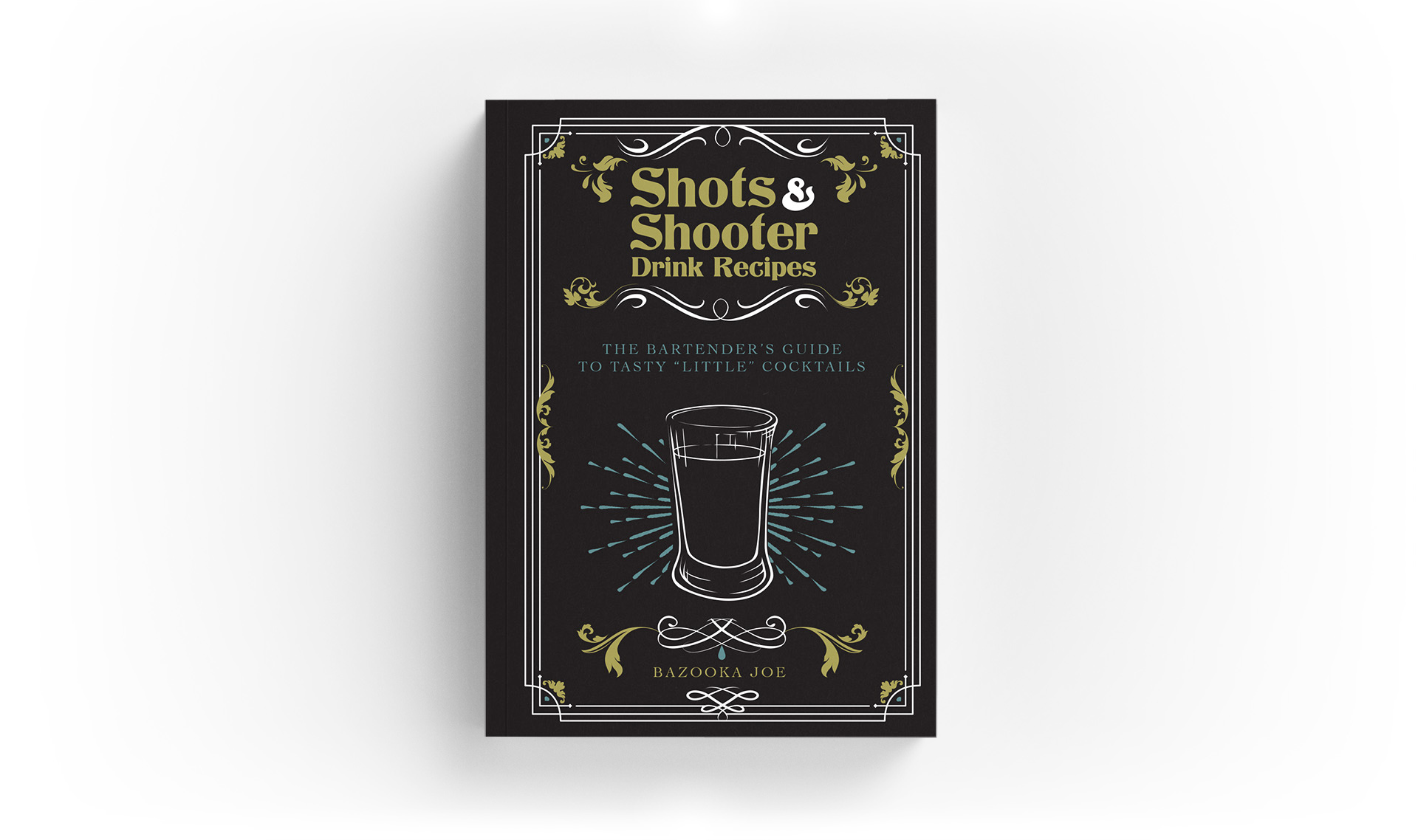 The New Flagship Tiny Cocktail Book Has Arrived.
From best selling Canadian author, Bazooka Joe, comes his 4th edition shooter book "Shots & Shooter Drink Recipes: The Bartender's Guide To Tasty 'Little' Cocktails".
Built upon a legacy of classic shooter books which coined the term "Champagne of a New Generation", Bazooka Joe finds himself following his Playboy Magazine featured series with a complete digital remaster of the series.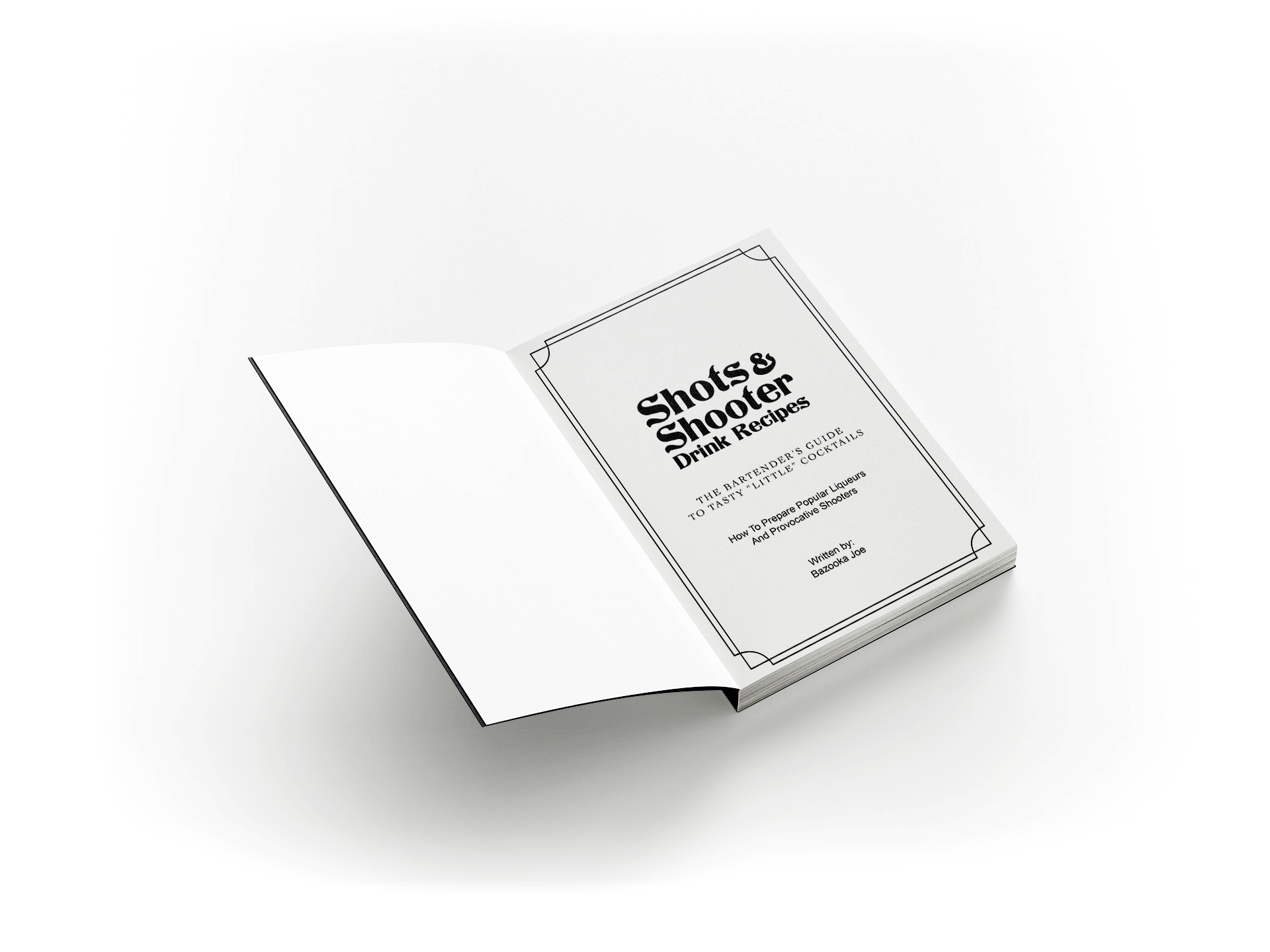 101 Tasty Toastable Treats
Hand-picked by Bazooka Joe himself, our bartender's guide of 101 shooters can make a star out of anyone behind a bar.
Learn about the wonderful world of liquor production methods, family secret spirits, and basic liqueur types broken down by weight to guide you in crafting the perfect layered shooters.
If you want more Shots & Shooter information, promotions, and new delicious announcements, register your name below to join our email shot list!